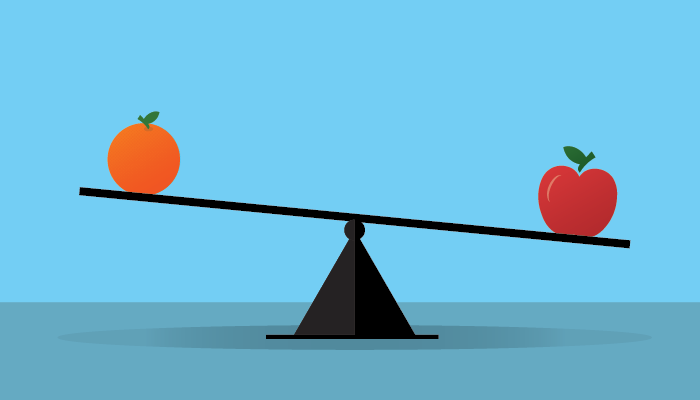 April 2018 sees Kogan launch NBN plans in Australia. This bring with it a lot of hype and this article aims to bring an unbiased view on your options when comparing Kogan, Tangerine Telecom and Mate Communicate.
All three ISPs that we are reviewing offer competitive, unlimited NBN plans on a range of NBN speeds. All three have a very similar standard monthly price.
At the time of writing Kogan have a launch special offer on where you can save $10 per month on the standard price of their nbn50 plan when signing up to a 24 month contract. Consideration should be given to any lengthy contract on the NBN, especially with a new entrant to the NBN industry. If you are unhappy with the quality of service you will be unable to leave without paying an early termination fee.
Mate Communicate offers a $10 discount on the monthly price for the first 6 months, after which time the price reverts to the standard monthly price. Mate offer no contract deals across their range of plans and offer an NBN modem for a one off cost of $149.95.
All Tangerine Telecom plans have no lock in contract and no set up fee's. Tangerine offers a standard monthly price from the beginning which does not increase after the promo period. They offer the lowest entry level price out of the three providers for unlimited NBN which is $54.90/month on the nbn12 plan. At the time of writing Tangerine offers a special discount on their upgraded modem, saving $50 compared to the price of the same modem (Netcomm NF18ACV) with Mate Communicate.
Kogan requires their customers to use the Kogan supplied modem, for the cost of $69. At the time of writing there is very little information on what this modem is. If Kogan's TV supply is anything to go by we expect the modem to be sourced and imported to Australia by Kogan themselves. We hope that the device lives up to expectations. This means that customers are unable to BYO their own modem which is very restrictive for many internet users out there who want to use their own device to connect to NBN.
Tangerine and Mate Communicate allow customers to BYO their own modem to the NBN, and as mentioned above Tangerine have a special offer on the Netcomm NF18ACV. Netcomm is a trusted supplier of NBN modems in Australia and have been supplying ADSL and NBN modems for many years.
In regards to technical support. Kogan does not currently list their opening hours on their website. Tangerine Telecom provides technical support 7 days per week, 8am – 9pm on weekdays and 9am – 6pm on weekends and public holidays. Mate Communicate provides technical support 6 days per week, 8.30am to 7pm and is closed on public holidays. From a technical support perspective, Tangerine comes out on top.
With Kogan being so new in the market there are no online reviews regarding their NBN product. Both Tangerine and Mate have great online reviews across multiple websites.
Our winner between Kogan, Tangerine Telecom and Mate Communicate was a close call with Tangerine Telecom coming out the all-round winner. A great deal on the upgraded modem, and clear and simple standard monthly pricing that does not increase and 7 day technical support. For those just getting into the NBN they offer the lowest entry level price, with no set up fee and no contract. You can give them a go safe in the knowledge that there won't be any nasty surprises if you want to move on.